Ordering & loyalty platform for independent food2go outlets
Food2Go Ecommerce & Mobile Ordering Platform
Our brief was to develop a complete digital product for independent food2go & takeaway businesses. Using our mobile solution we designed a platform that allows multiple retailers to take online orders via web & mobile app. The platform was branded Food2Go.
In addition to featuring on the Food2Go platform each store is provided with their own unique branded mobile app and website.

PLATFORM FUNCTIONALITY
The consumer facing mobile app platform is feature rich and provides retailers with access to the latest technologies with no initial outlay & affordable running costs. Retailers & consumers are able to benefit from the following functionality.
Online ordering – Easy to use ordering platform that allows customers to place orders online or via their mobile devices.

Quick order function
Save your favourites function

Secure Checkout - The platform is integrated with Sagepay who securely handle the complete checkout process. 
We have experience of successfully integrating with Worldpay, PayPal & Capita payment services on other projects.
SSL Certificate - Customers know they can shop safely & securely as the platform benefits from our Level 1 PCI DSS compliant shopping cart & hosting featuring 128 Bit SSL Encryption.
For shoppers this means their data & identity is protected and secure. For shop owners it shows how serious we are about security and their customers trust.
Push Notifications – Retailers can send app users alerts to their devices via push notifications.
Digital vouchers – Retailers can create & issue unique vouchers to app customers for use in store.
Smartphone Loyalty – The app features a unique loyalty scheme that rewards app users for frequency of order. Retailers can also operate a spend based loyalty scheme. 
The platform is built using our own shopping cart and technology which has been designed by us from the ground up. Therefore the platform is completely bespoke and is not reliant on any third party activity. It has unlimited potential for future development.
Multi-tenant
Food2Go is a cutting edge multi-tenant mobile platform. "Software Multitenancy" refers to a software architecture in which a single instance of software runs on a server and serves multiple stores. Our multi-tenant architecture is designed to provide every store a dedicated share of the instance.
Multitenancy provides significant efficiencies particularly for multiple site operators. One of the most compelling reasons to utilise multitenancy is the inherent data aggregation benefits. Instead of collecting data from multiple stores with multiple databases, all data for all customers can be collated in a single database. Thus mining data and looking for customer trends is much easier.
Although all stores that feature on the Food2Go app share the same infrastructure they have the ability to customise their content & offering to fit their exact requirements.
EPOS INTEGRATION
We have integrated into back office and EPOS systems where specifically required by individual retailers. Back end integration has required significant co-ordination with existing POS suppliers.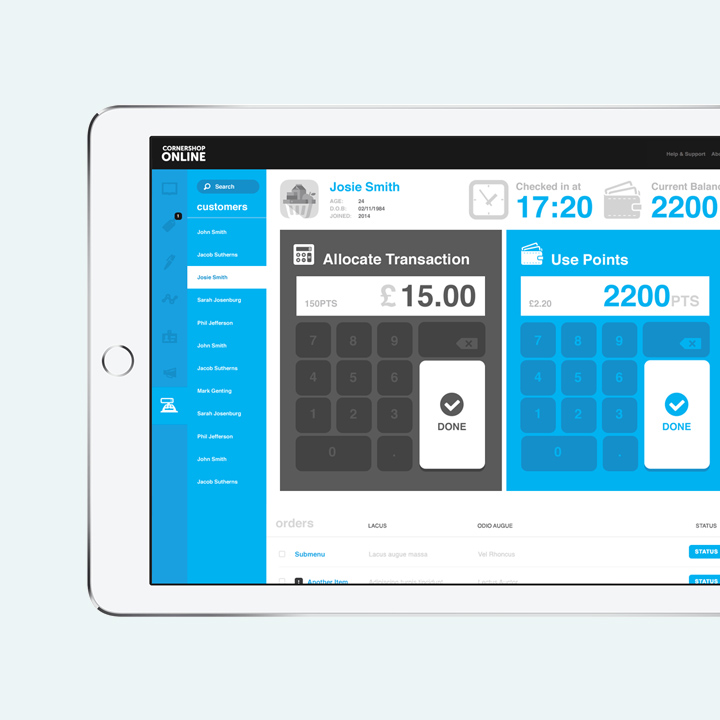 Admin Tool & Back end functionality
All retailers are provided with access to a comprehensive web based back end solution that provides easy content management and constant access to live orders; pick sheets; current stock levels & instant reporting functionality.
Retailers can also use integrated printers & touch screens in busy restaurant environments.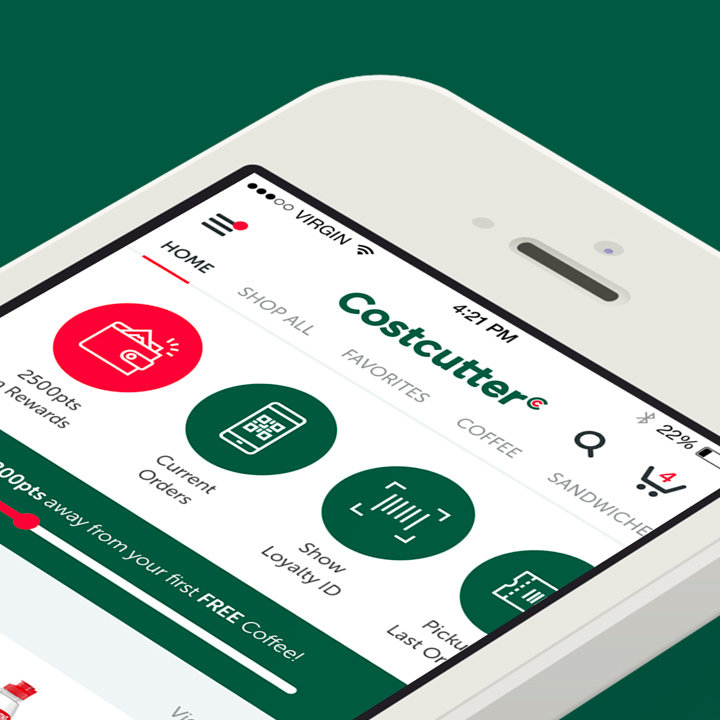 Branded Mobile Apps & Ordering Websites
Each retailer that features on the Food2Go platform is also provided with their own branded app & web ordering solution. This allows retailers to promote their own brands and enhance their business.